GIS-centric Management Solution Now Offers the Ability to Measure Performance Metrics
August 29, 2013 -- Sandy, UT – Azteca Systems Inc., the leading provider of GIS-centric management solutions, announces Cityworks Analytics®, a tool to quickly realize the value in work and asset management data accumulated over time. With multiple levels of functionality and a powerful in-memory, real-time reporting engine, Cityworks Analytics provides users with the ability to set and monitor Key Performance Indicators (KPIs), view results in map or tabular format, and share summarized information throughout their organization.

Cityworks Analytics provides managers and staff a view of performance metrics at the individual, crew, and organizational levels. Though the Cityworks database has always been open and available for client use, Cityworks Analytics provides the tools for data mining and leveraging KPIs that are largely unavailable in other asset management systems. With real-time reporting available across the entire Cityworks database, users can easily explore ideas without writing time consuming reports. This form of data mining provides the opportunity for fast and easy ad-hoc scenario analysis.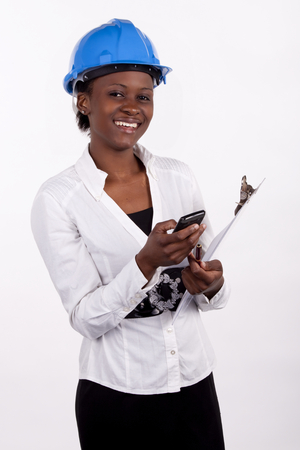 "Today, managers at all levels are faced with increasing resource demands and tightly constrained budgets," stated Brian Haslam, President and CEO at Azteca Systems. "Doing more with less requires managers to clearly understand the metrics that measure their areas of responsibility, helping them focus staff on the work at hand and determine rewards for the best use of time and resources. When performance is visibly and quantifiably measured, it provides managers with an effective approach to fuel productivity. With Cityworks Analytics, Cityworks users quickly realize the value in the work and asset management data accumulated over time."

Working with the data provided by Cityworks Analytics, users can analyze performance, observe trends, explore outliers, and derive averages. Users' interest in understanding this information helps them adjust metrics to establish realistic service levels and improve both activity-specific and overall performance. Further analysis can also help managers establish meaningful performance measures and accountability levels for other, similar activities.

Cityworks Analytics is a component of the Cityworks suite and delivered as a web service with a series of predefined, yet customizable templates, reports, and KPIs. Users can simply configure the data connection and use existing out-of-the-box tools, or attend a comprehensive training program to learn more about modifying and creating analytical tools.

For more information about how Cityworks Analytics can benefit your organization, visit www.cityworks.com.

About Azteca Systems - Cityworks
Since 1986, Azteca Systems Inc. has been providing innovative GIS-centric Asset Management Solutions to organizations that own and care for critical infrastructure, capital assets, and property. Created and designed exclusively on Esri's ArcGIS technology, Cityworks is a powerful, scalable, and affordable solution for asset management, permitting, licensing, and more. Time-tested, proven, and a leading system, Cityworks is Empowering GIS™ at organizations throughout North America and around the world.


For more information, contact:
Lindsay Ferguson
PR & Marketing
Azteca Systems Inc.
801.523.2751
Email Contact
www.cityworks.com


Copyright © 2013 Azteca Systems, Inc. All rights reserved.

Azteca, Azteca Systems Inc., Cityworks, Cityworks Wireless, MyCityworks.com, cityworks.com, and @ cityworks.com are either registered trademarks or trademarks of Azteca Systems Inc. in the United States and/or other countries.
The names of actual companies and products mentioned herein may be the trademarks of their respective owners.